EU Local Statement on Manica incident
EU Local Statement on Manica incident (14/09/2015)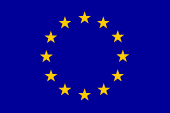 The European Union Delegation issues the following statement in agreement with the EU Heads of Mission in Mozambique
The reported attack on the convoy of Renamo leader Afonso Dhlakama on Saturday evening in Manica province undermines efforts towards peace and stability in Mozambique. Increasing tensions and violence not only affect the population and development, they also have an impact on the trade and investment climate in Mozambique.
The people of Mozambique deserve full clarity on what happened. It is therefore important that a swift and thorough investigation of the incident is conducted. The European Union Heads of Mission encourage all stakeholders to exercise restraint and find ways to build confidence at this juncture.
Political grievances should be addressed through peaceful means. Constructive dialogue between the political stakeholders represents the only way forward. In this context the European Union Heads of Mission underline the importance of applying the fundamental principles of democratic rule of law and inclusive governance when seeking lasting solutions to political differences.
The European Union reaffirms its support towards peace, stability and prosperity for the Mozambican people.
Source: General